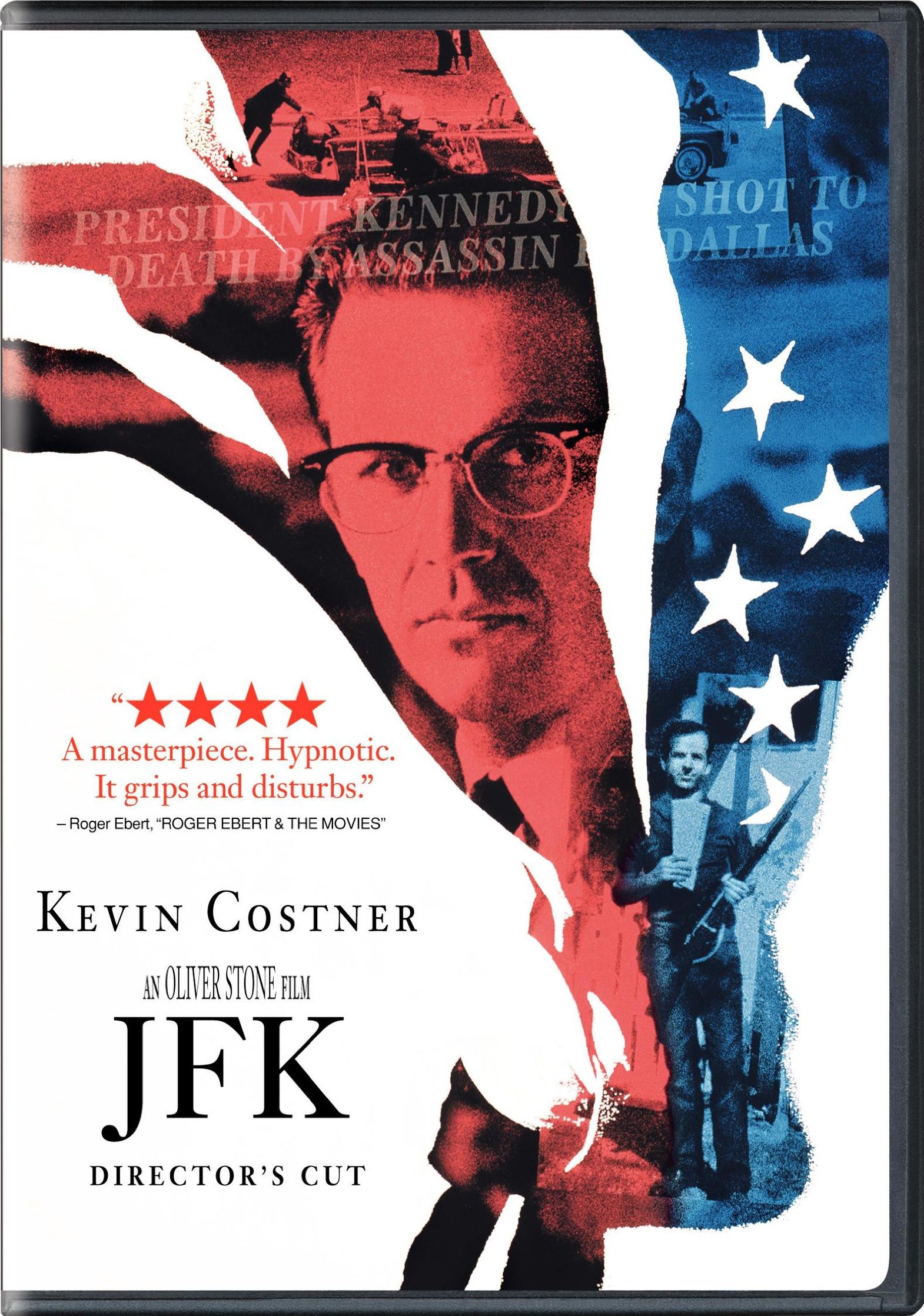 If you've never watched Oliver Stone's
JFK
, my advice is, "don't bother". It's revisionist garbage. It's not even
artistic
revisionist garbage.
If you've ever wondered why there are so many JFK assassination conspiracy theories, and why they refuse to die, I recommend you read
James Piereson's article in the WSJ
.
Immediately after the assassination, leading journalists and political figures insisted that the president was a victim of a "climate of hate" in Dallas and across the nation seeded by racial bigots, the Ku Klux Klan, fundamentalist ministers and anticommunist zealots.
Sounds familiar.
Syndicated newspaper columnist Drew Pearson wrote that JFK was the victim of a "hate drive." Sen. Mike Mansfield, in a eulogy, attributed the assassination to "bigotry, hatred, and prejudice."
All pretty standard, so far.
For his part, President Lyndon Johnson saw that his job as national leader was to supply meaning to the tragedy. "John Kennedy had died," he said later, "but his cause was not really clear. I had to take the dead man's program and turn it into a martyr's cause."
...
On the international front, Johnson feared a dangerous escalation of tensions with the Soviet Union.
...
Ironically, U.S. leaders adopted a line similar to the one pushed by the Soviet Union and communist groups around the world. They likewise blamed the "far right" for the assassination. A Soviet spokesman said that, "Senator [ Barry ] Goldwater and other extremists on the right could not escape moral responsibility for the president's death."
What was the truth, then?
The assassin was a communist and not a bigot or a right-winger. Oswald defected from the U.S. to the Soviet Union in 1959, vowing when he did so that he could no longer live under a capitalist system. He returned to the U.S. with his Russian wife in 1962, disappointed with life under Soviet communism but without giving up his Marxist beliefs or his hatred of the U.S. By 1963, Oswald had transferred his political allegiance to Castro's communist regime in Cuba.
...
The assassin's motives for shooting Kennedy were undoubtedly linked to a wish to interfere with the president's campaign to overthrow Castro's government.
That explains why Stone would make a film like JFK. Stone, like Oswald, is an admirer of, and
apologist for Castro and Communism in general
- as long as he doesn't have to live under its jackboot heel.
Stone clearly has trouble with the fact that his fellow ideologue (Oswald) murdered one of Stone's
heroes
(JFK) to protect and avenge another of Stone's
heroes
(Castro). That kind of cognitive dissonance can drive anyone crazy.