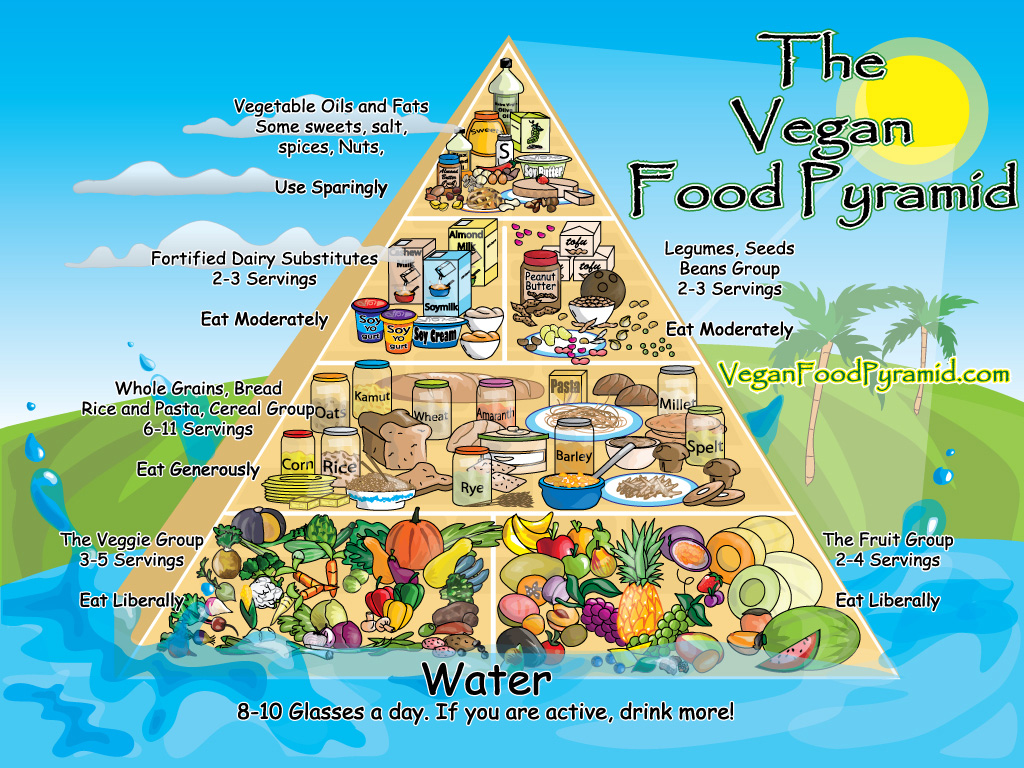 I'm sure you're as shocked at
this confirmation of stereotypes
as I am.
Researchers at Loma Linda University Medical School, in southern California, embarked on a four-year project to find out how diets affect sperm.
...
Vegetarians and vegans had significantly lower sperm counts compared with meat eaters, 50 million sperm per ml compared with 70 million per ml.
They also had lower average sperm motility – the number of sperm which are active. Only one third of sperm were active for vegetarians and vegans compared with nearly 60 per cent for meat eaters.
Those are significant differences. The average vegetarian in this study produced 16.7 million viable sperm per ml, compared to 42.0 million for the meat eaters. That means the vegetarians produced about 60%
less
viable sperm per ml when compared to the meat eaters.
Even if a man isn't interested in procreating, sperm counts and sperm motility are indicators of a man's overall health, especially his testosterone levels. Why might vegetarians and vegans produce less viable sperm than their meat eating peers?
One factor could be diets rich in soy, the researchers hypothesis [sic.]. Soy contains phyto-oestrogens which have similar properties to the female hormone oestrogen.
"The theory that we have come up with is that vegetarians are replacing meat with soy, which contains phytooestrogens and could be affecting fertility," added Dr Orzylowska.
"For children who have grown up with those kind of diets, it may have impacted on sperm quality from puberty.
That seems like a terrible thing to do to a growing boy. The researchers propose another possible reason.
The researchers also think that vegetarians and vegans may be deficient in vitamin b12.
The article also references another possible reason from a separate Harvard study.
"We found men who had the highest intakes of fruit and vegetables high in pesticide residues tended to have lower sperm quality, specifically lower total normal count and mobile count" said Dr Chavarro.
My unscientific observation indicates that vegetarians and vegans tend to buy into the "organic" food (as opposed to inorganic food?) hype. That might actually reduce the amount of pesticide residue they ingest, which would make the pesticide hypothesis invalid.
Every time I read about one of these studies comparing vegetarians to the general population, I wonder how they would compare to the
strength training
,
paleo
or
primal
eating segment of the population. My unscientific observation also indicates that vegetarians and vegans tend to live healthier lifestyles than the overweight, sedentary majority of the population. It seems more useful to compare them to other health-conscious people, rather than to people who place little to no emphasis on health and fitness. I suspect that the differences referenced in the article would be even greater if the study compared vegans and vegetarians to paleo or primal men.
Humans are omnivores. We're designed to eat a wide variety of foods from both vegetable
and
animal sources. One can certainly live on a diet that deprives the body of one or the other, but it's far from optimum.
Meanwhile, back on the subject of stereotypes...
Heh!